ELHANCE are the specialists in cladding and roofing installation and repair, working with clients directly as main contractor or indirectly as sub-contractor. See below details of two recently completed projects where Elhance was employed directly as principal contractor by GSA and Broadfield.
We have many years of experience of cladding and roofing for all types and size of project.
We have excellent health and safety standards and record.
Our comprehensive knowledge of roofing and cladding materials, our in house design service, our experienced project & site management team, all work together with you to ensure you and your design team realise your project to the highest standards whilst maximising your budget.
Call now to discuss how we can help you realise your next project.
Goldsmith Court, Nottingham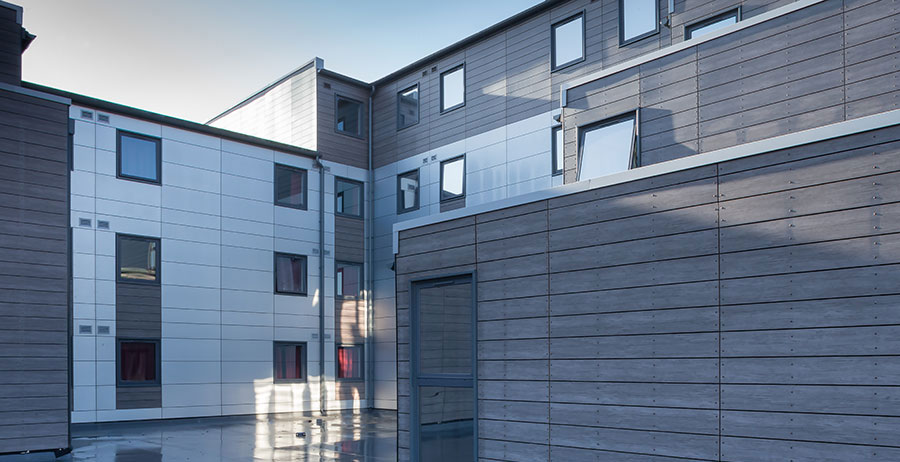 We fitted Rockwool insulation upgrade, flame out breather membrane, aluminium support frame, siderise fire breaks and finally Rockpanel cladding. The project is featured on the Rockpanel website: "Safe Rockpanel gleams in silver and wood at Goldsmith Court."
The Print Hall, Bristol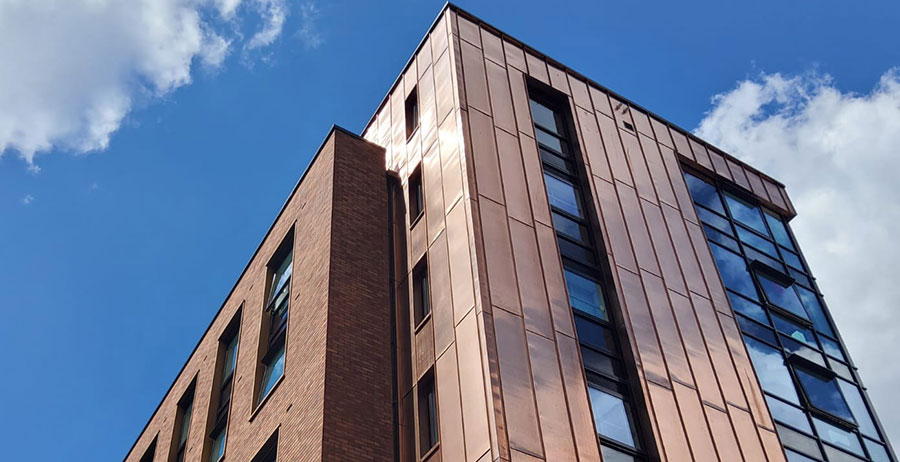 We stripped existing cladding along with the plywood backing and PIR insulation, then reinstalled new Tecu copper cladding, replacing the insulation, support frame and backing panel with A1 and A2 non-combustible products. During the strip we were employed to renew all fire breaks to the building. We were also employed to replace the spandrel panels with new A2 non combustible panels.
"Thanks all for a great project built to the highest standards and completed on a timely manner. I wish you all the best in your future endeavours. It would be a pleasure to work with you all in future projects."
Lucia Bravo, Director, Black Cat Building Consultancy Limited
contact me
enter your email address
and we'll get right back to you
it couldn't be easier